IDEA Nepal
IDEA Nepal is a nonprofit, non-Governmental, social organization established in 2018, based in west part of Karnali province capital Surkhet in Nepal. It is run by young, enthusiastic, dynamic, dedicated youth for transformational change of the society. It enhances the leadership of young girls and boys to fight against injustice and inequality in the society.
IDEA Nepal is a transformed body from core of Sambad center (Dialogue center), a designed program for empowering adolescents, funded by Stromme Foundation in 2013. Ms. Rachana Sunar was the facilitator of Sambad center in 2013. Together with young girls Sunar was able to stop more than 40 child marriages by spreading awareness against child marriage and its consequences. Sambad was a year program that  have made a great impression of having dialogues every day for two hours with young girls in the community about social issues, and teaching them how to tackle those issues by spreading awareness.
Later on Sambad center continued to grow stronger, to fight against child marriage, violence against women and girls, sexual harassment and abuse; caste discrimination, chaupadi, vulnerability, and teaching girls and women rights, human rights, as well as importance of education. It encourages young mothers to learn income generating activities, to run their small startup to earn money and earn equal respect in the family.
Sambad center gained its knowledge how to coordinate with local government and stake holders, for teamwork and partnership, and eventually developed in to a NGO. IDEA Nepal stands for Investment for the Development, Empowerment and Awareness. It has a mission for ensuring human rights to end injustice, inequality for everyone.
IDEA Nepal's goals
Awareness to end

 

child marriage, violence against women, injustice, inequality

 

Investment for quality education to ensure human rights
Empowering

 

lives of girls and women by creating income opportunity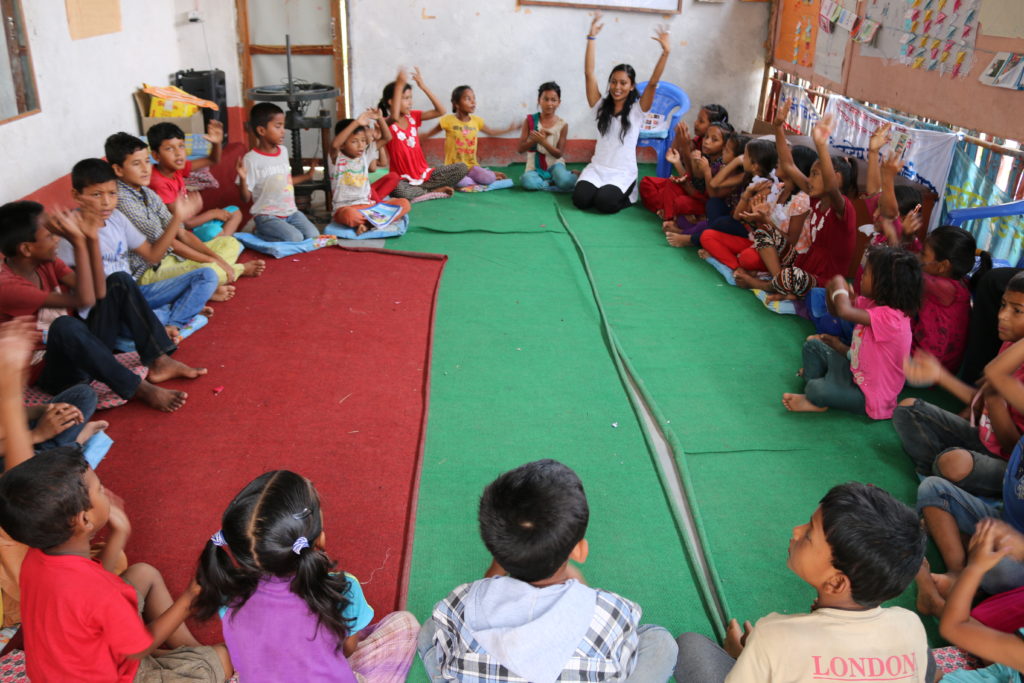 IDEA Nepal is running three projects under targeting children, girls and women:
1) Baalbagaicha Gayankunj (children center)
Baalbagaich Gayankunj is a Saturday school for children where they learn by playing and teamwork. It is a free space where they learn, enjoy friendship, show their talents and study about child rights, gender equality, learn good habits, manner, respect, gratitude, teamwork and honesty.
 2) Balan skikshya kindergarten for marginalized kids
IDEA Nepal is running a Balan skikshya kindergarten/Montessori  whose mothers were forced to marriage as child bride and now both young mother and children are suffering from domestic violence, poverty, or physical disability in their life. Balan skikshya child care center is offering free and low cost daycare and lets young mothers to go back to school and do small startup home business to earn to live independently. We see the potentiality to invest in education and empower young mothers and young girls to stop child marriage and have freedom in life. This kindergarten will grade up each year and run until high school to let young girls to be educated, empower, and independent.
The goal to run this school is to enhance the access of education to every needy child.
Process of choosing children
We open admission and collect documents, fill out the forms, we interview, we visit door to door. The board of the school and student selection committee decides who are the most needy kids to get free education.
 3) Freedom peace women center 
Freedom peace women center is the group of young marginalized women who had been forced to child marriage. These are the women who are suffering from domestic violence, sexual harassment and injustice, and who are living under extreme poverty. We run Friday classes to educate these women to raise their voices, to start IGA, to learn about women's rights. We empower women to develop their teamwork and leadership skills. We help them to stay healthy and have good self-esteem to stand on their feet.
Why we are raising children?
Because children are having very poor background, domestic violence, parents with physical disability, single parents and have no parents. They live in a violent environment and are left behind from school. Therefore we care for them and we work for them. We seek sponsorship for kids and we maintain the admin and school. As teachers we are having 5 teachers who are graduate girls from the sambad in 2014. They are very dynamic and passionate for social work.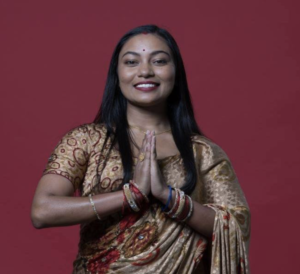 Rachana Sunar is an enthusiastic, dedicated social activist defending human rights in Nepal. She is the founder and director of IDEA Nepal, which is a nonprofit, non-Governmental, organization, run by young, dynamic, youth for ensuring human rights to end injustice, inequality for everyone.
When Sunar was 15, she was forced to married off but she tricked her family and stopped her own child marriage. Since then She is actively leading the campaign "Girls are girls not Bride" to stop child marriage. She started her journey for social justice since 2013, she has stopped more than 80 child marriages, and around 10000 students are trained by her to stop child marriage.