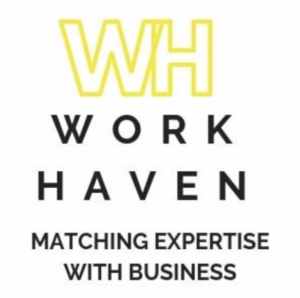 Work Haven is a community for experts and companies looking for opportunities to solve social impact challenges in business. Work Haven strives to create positive changes in people's lives and their environment. Work Haven's technical experts are highly motivated people with background in international development, civilian crisis management, humanitarian aid, culture and languages. They cover an especially broad area of work in the field sustainable development with focus on social impact. The experts can perform a range of different functions from project management and strategy formulation to communication plans and campaigns. They can also help companies in diverse specific issues, such as human rights, gender, diversity, inclusion and minorities.
Going truly sustainable will only happen with the right people and intellectual capital. The Work Haven community offers companies means to find the right experts for their needs. Whether the challenges are big or small or require country specific information or a global approach, with Work Haven experts and their tool boxes the companies can form impactful business approaches to their sustainability challenges. The community is their heart and they love to take care of it. Work Haven provides its experts several ways to bring forth and advertise their skills and competencies and offer training, networking and idea sharing and co-creation opportunities with other members. Through their fund they direct a part of their assignment fees to run the activities of the community. The Work Haven community is being further developed so stay tuned for more news:
And don´t miss out their blog where the members share their insights to sustainable development and business!