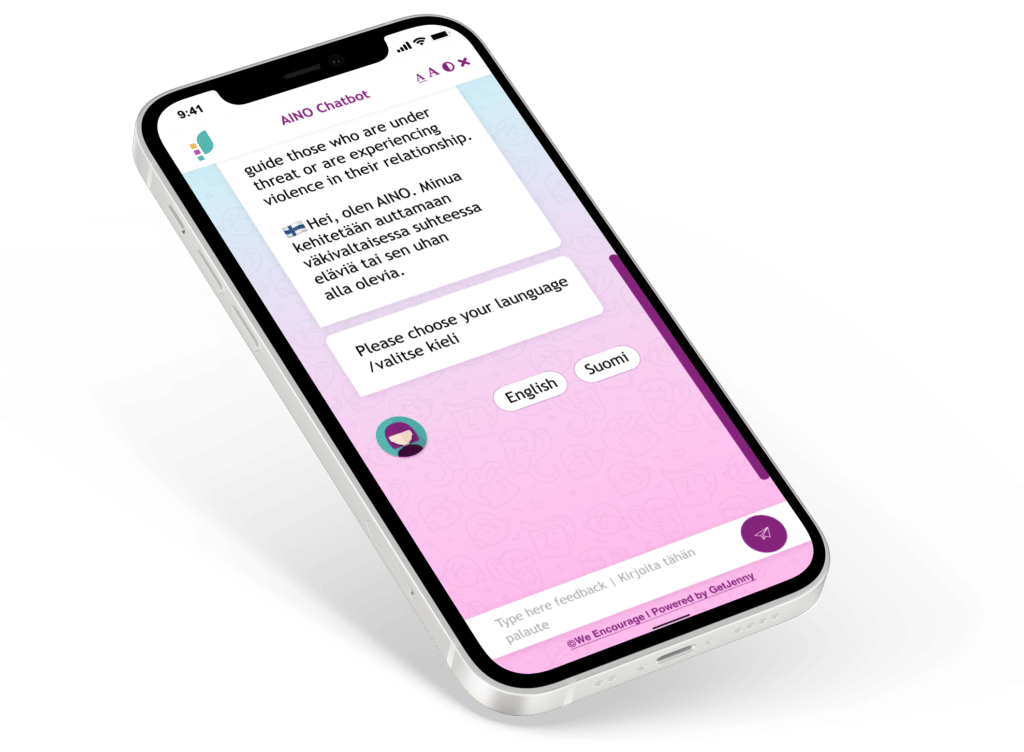 Aino Aid™ – Our Conversational AI service
A conversational AI intervention for experiencers of domestic violence that provides psychosocial support and guidance 24/7. It was developed with domestic violence survivors, violence professionals, therapists, and psychologists. There is nothing to download; our Aino Aid service is accessible on any device. Aino is for everyone, no matter your gender.
Digital Service of The Year 2021
Award granted by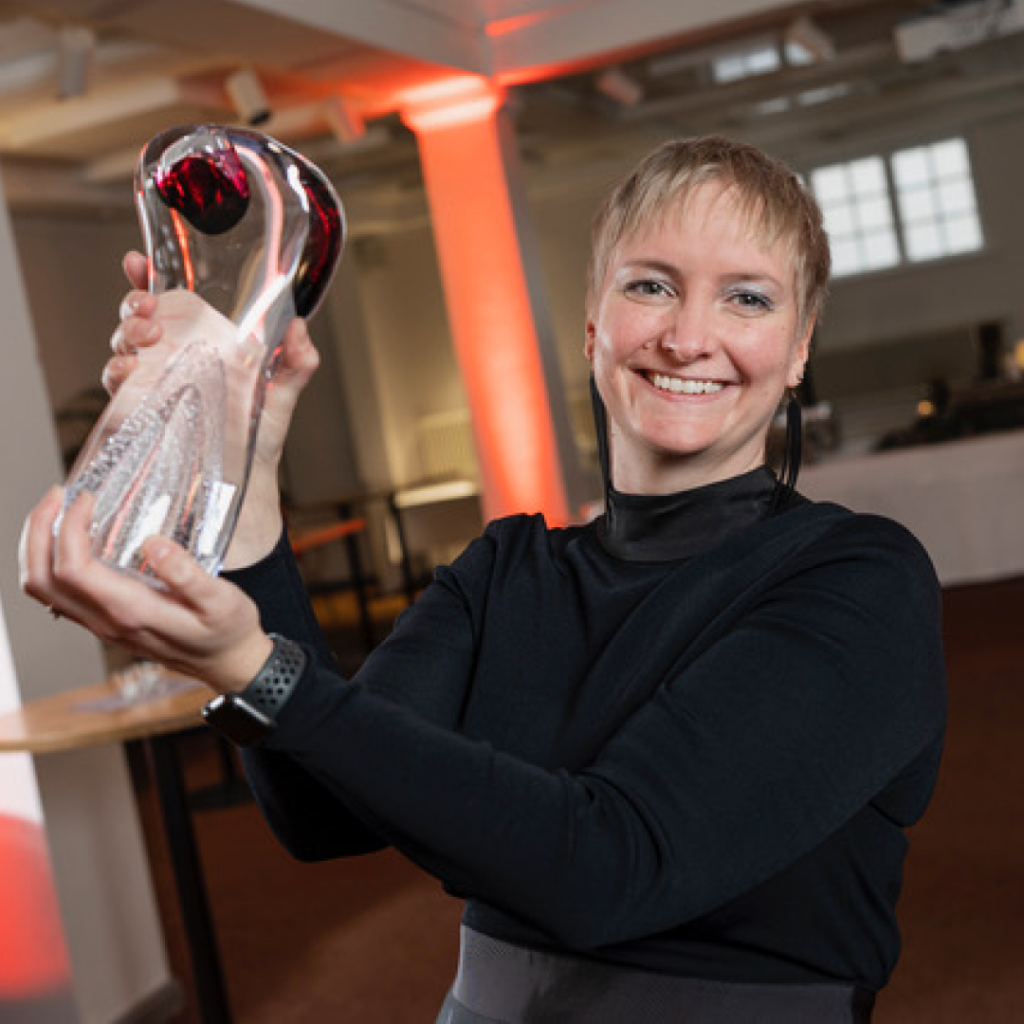 I think AINO has pretty comprehensive information, really diverse information from the form of violence to getting help. Looks like, after learning how to use this, chat would be a great help to many.

Violence Professional
3000+ AINO testers
---
A Tech Startup with a Mission
1 in 3 people globally suffers from domestic violence. Victims come from all economic backgrounds and genders. Survivors have told us they had trouble finding reliable information and therapy services. Abnormal situations in their relationships had become normal, but they downplayed their situation. Survivors told us that they were too ashamed to speak to another person about the violence they experienced. As a result, a vast majority of victims don't dare to seek help at all.

We believe that everyone has the right to education, equality and empowerment. Everyone has the right to live a life free from violence and oppression. Currently there are too many barriers for victims of violence to overcome in order to receive help. We exist to lower those barriers.
---